Foster Parent's New Placement Reminder Print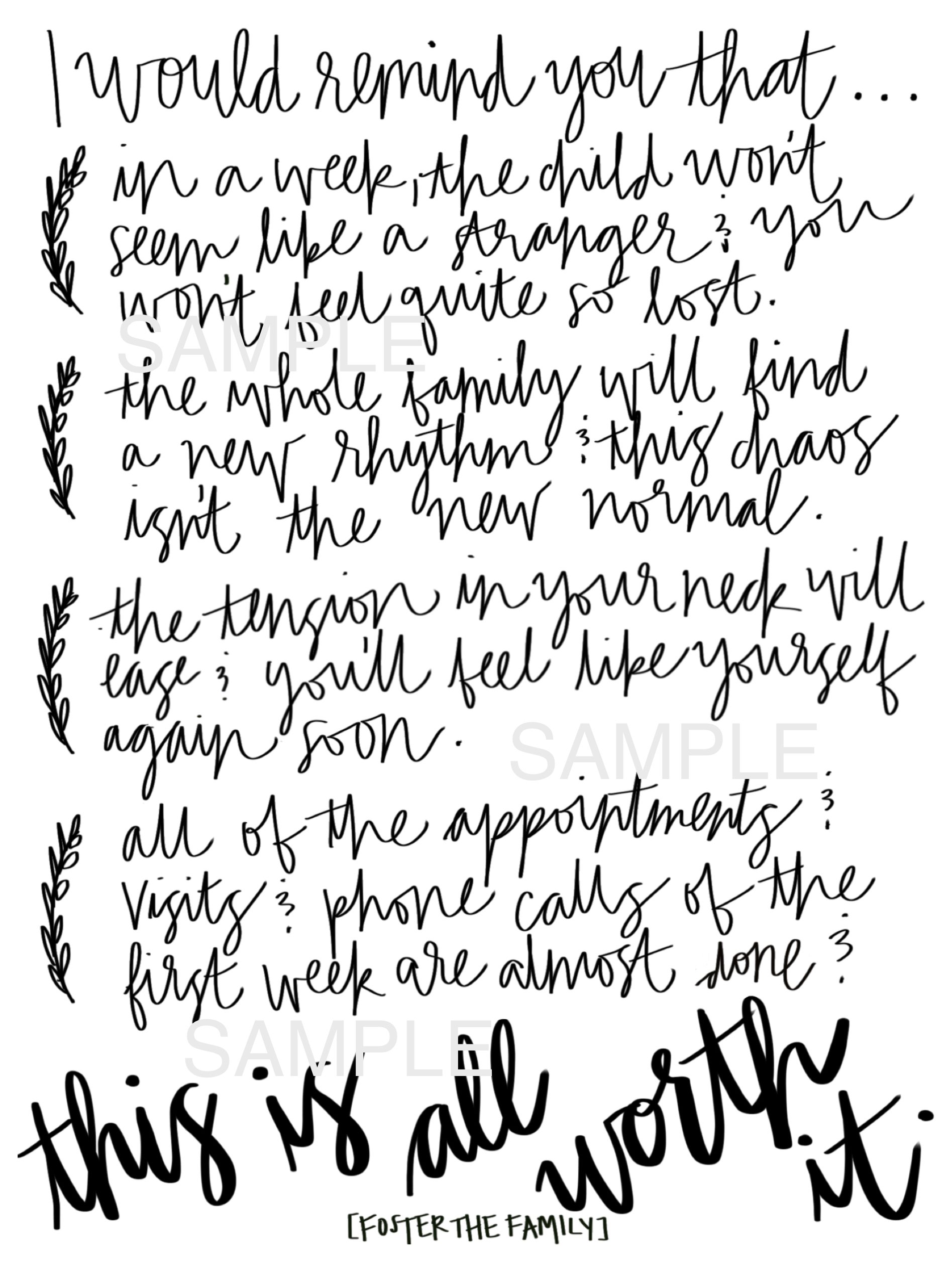 Foster Parent's New Placement Reminder Print
A Foster Parent's New Placement Reminder Digital 8x10 Print
PRINT READS:
"I would remind you that...
in a week he won't seem like a stranger and you won't feel quite so lost
the whole family will find a rhythm and that this chaos isn't the new normal
the tension in your neck will ease and you'll feel like yourself again soon
all of the appointments and visits and phone calls of the first week are almost done
this is all worth it."
• Print + frame, or send it to your favorite photo shop to be printed on canvas.
• 100% of profits supports foster care causes + advocacy.